A new month has begun, all votes have been reset.
Towns, Countries & Federations and ECO 10 Release Date!
Posted on November 13th, 2023 03:10 PM EST
Good day Eco Citizens,
we have a big announcement today: after over a year in the making,
Eco 10 will be released on December 12th 2023
!
This is our biggest update ever, and will be a huge addition to the game. We'll have some more blog posts giving details about what's in it, but today I'm going to give you a look at our new Towns/Countries/Federations system.

Overview of past and coming up blogs:
-
Boats and Trade
-
Coastal construction
- Face tracking avatars
- Photography/painting
- New graphical improvements
- Expanded tech tree
- Twitch plugin
- Towns, Countries and Federations (This blog)
- Culture
Homesteads
Prior to Eco 10, there was a single global government, and laws and decisions it made affected everyone globally. No longer. With this update, the world starts with
no
governments, and you must band together with your fellow Citizens to create them.
Each Citizen begins with the ability to create their own
homestead
. This is essentially a Tier-0 settlement, population 1. It allows a Citizen to claim a small amount of property around them, with no other government's laws or taxes able to apply them. While this gives you total freedom to do as you wish (pollute up a storm if you like), it comes at a cost, because you're limited in how much land you can claim. There's only so much land that can be managed by a singular person.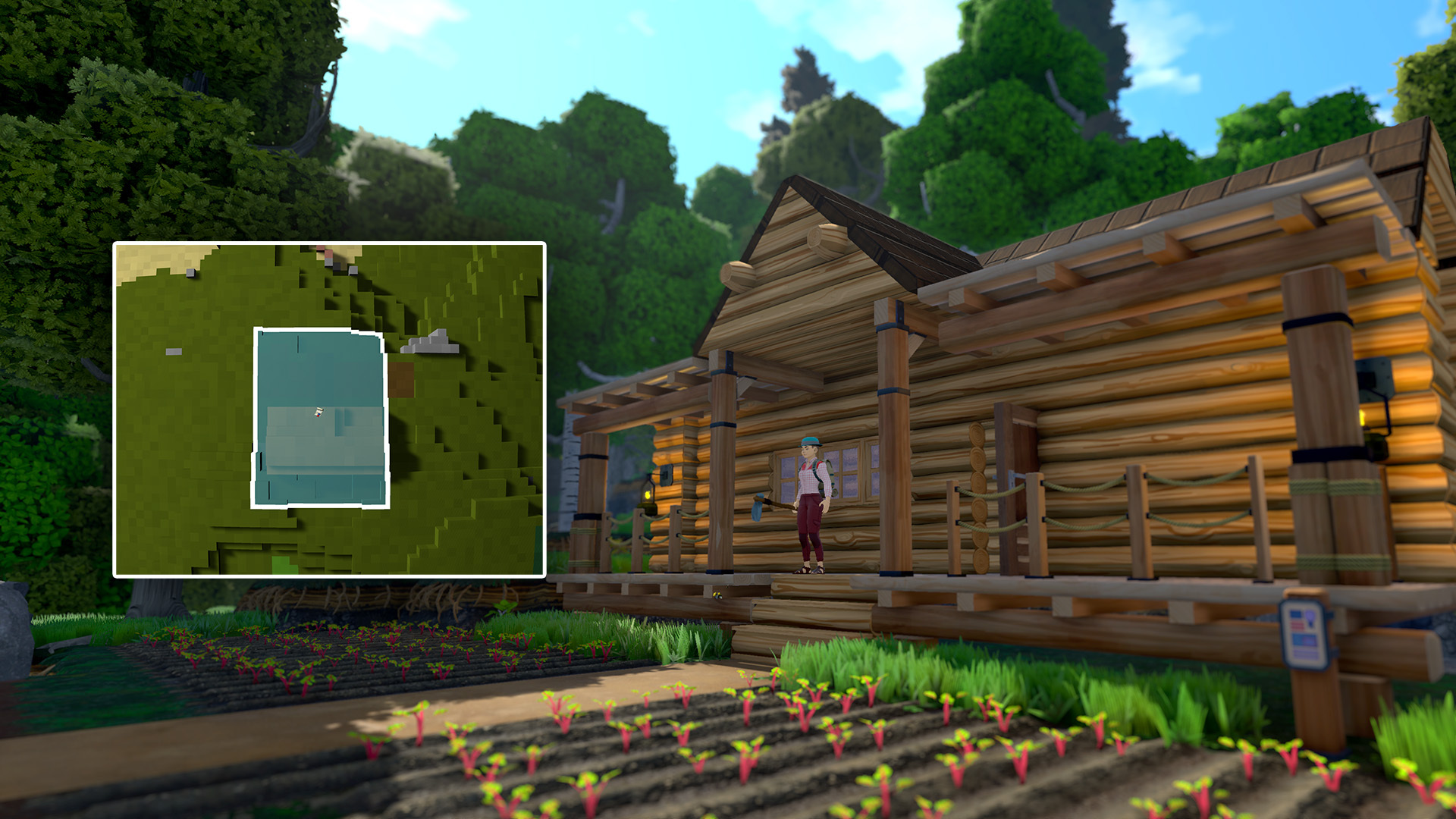 Every Citizen can run their own independent homestead.
Towns
To take the next step up and start claiming more land and create laws and taxes, a
Town
must be formed. To do so, you'll need to find fellow Citizens who wish to create a Town with you, a minimum of 3. You'll need to build a Town hall on new property to form the center of the Town, and you'll need to ratify a Town Constitution which the majority of the initial Citizens agree to. From there, you can found your Town with a flourish:
A Town is founded!
Once founded, a
Town
will carve out an area of Influence, which is a new concept in Eco 10.
Influence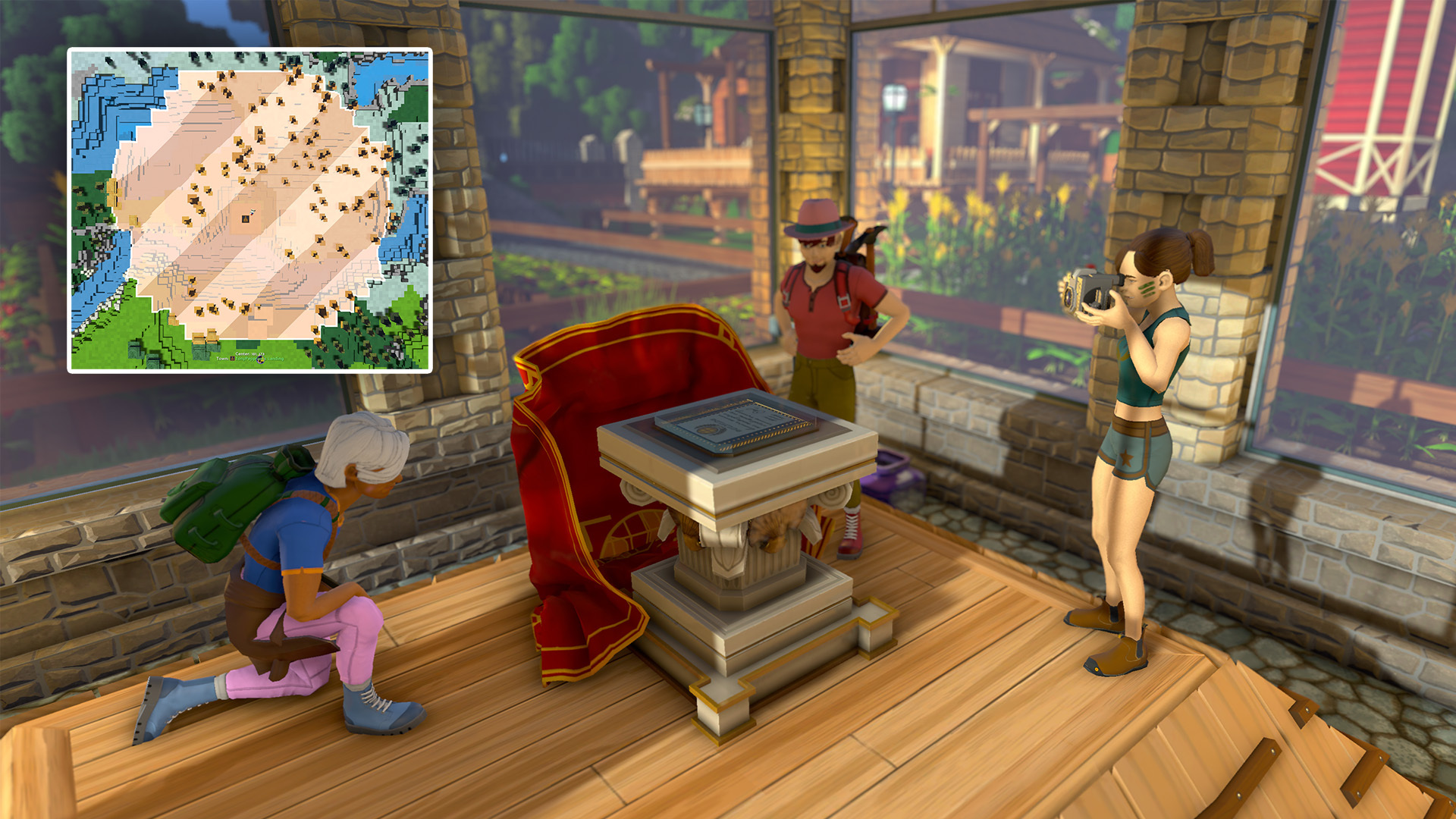 Settlements cast influence into the world, which represents the location where its government applies and where property can be claimed.
Each settlement casts a base level of influence based on its tier (Tier 1: Town, Tier 2: Country, Tier 3 Federation). This influence can be seen on the map and designates
where the settlement's laws and taxes
take effect. As Citizens band together and Towns start cropping up around the world, you'll see pockets of influence with different laws, taxes, and styles of government. Each settlement also maintains a Citizen list, and once you're a Citizen of a settlement your homestead falls under its influence, and thus you must follow any laws that apply. When two settlements are next to each other, the influences will push against each other, like so: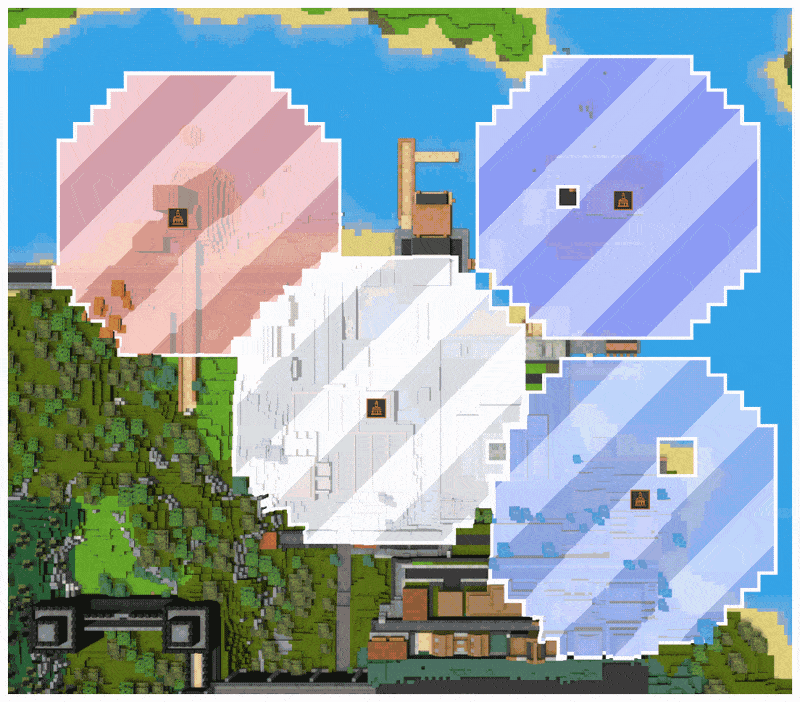 Towns near each other will compete over influence range, with laws that could be very different between them.
Towns also allow you to claim much more property and start new claims using spawned claim stakes. Citizens joined together are more than the sum of their parts, and the more Citizens a settlement has the more land it can claim. These can be distributed by the Town mayor (or others, depending on how the Town constitution is configured). The caveat is that the additional claims can only be used under the influence of the settlement (however, there are ways of expanding influence further using a new Culture system, which will be described in a coming blog).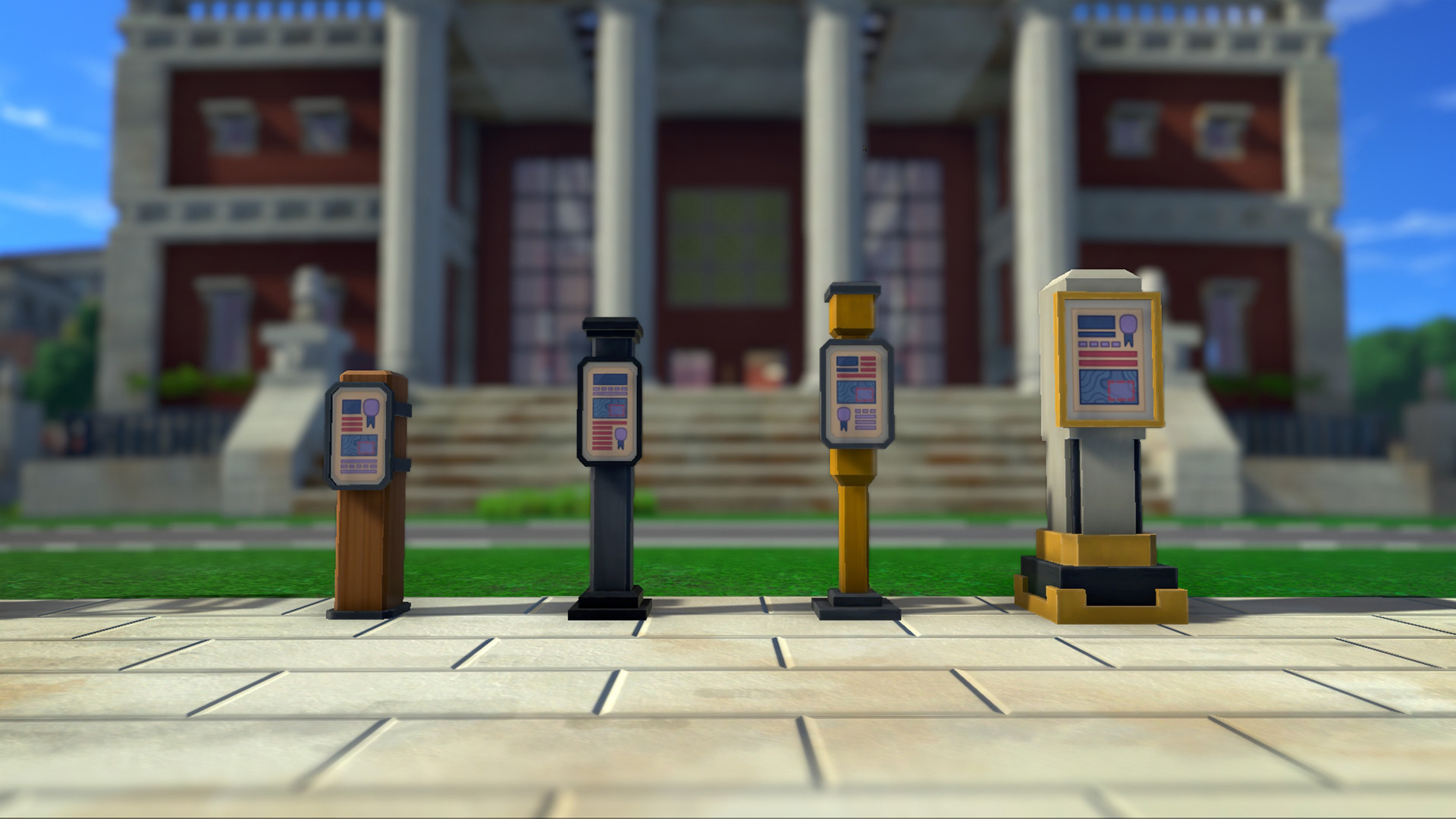 New claim stakes for homesteads, towns, countries, and federations. Place one of these to start claiming land under different settlement types.
Countries
Eventually, Towns will start to feel cramped as they reach their max level of influence or push up against neighbor's influence. The next step, once the required tech tier is reached, Citizens can start a
Country
.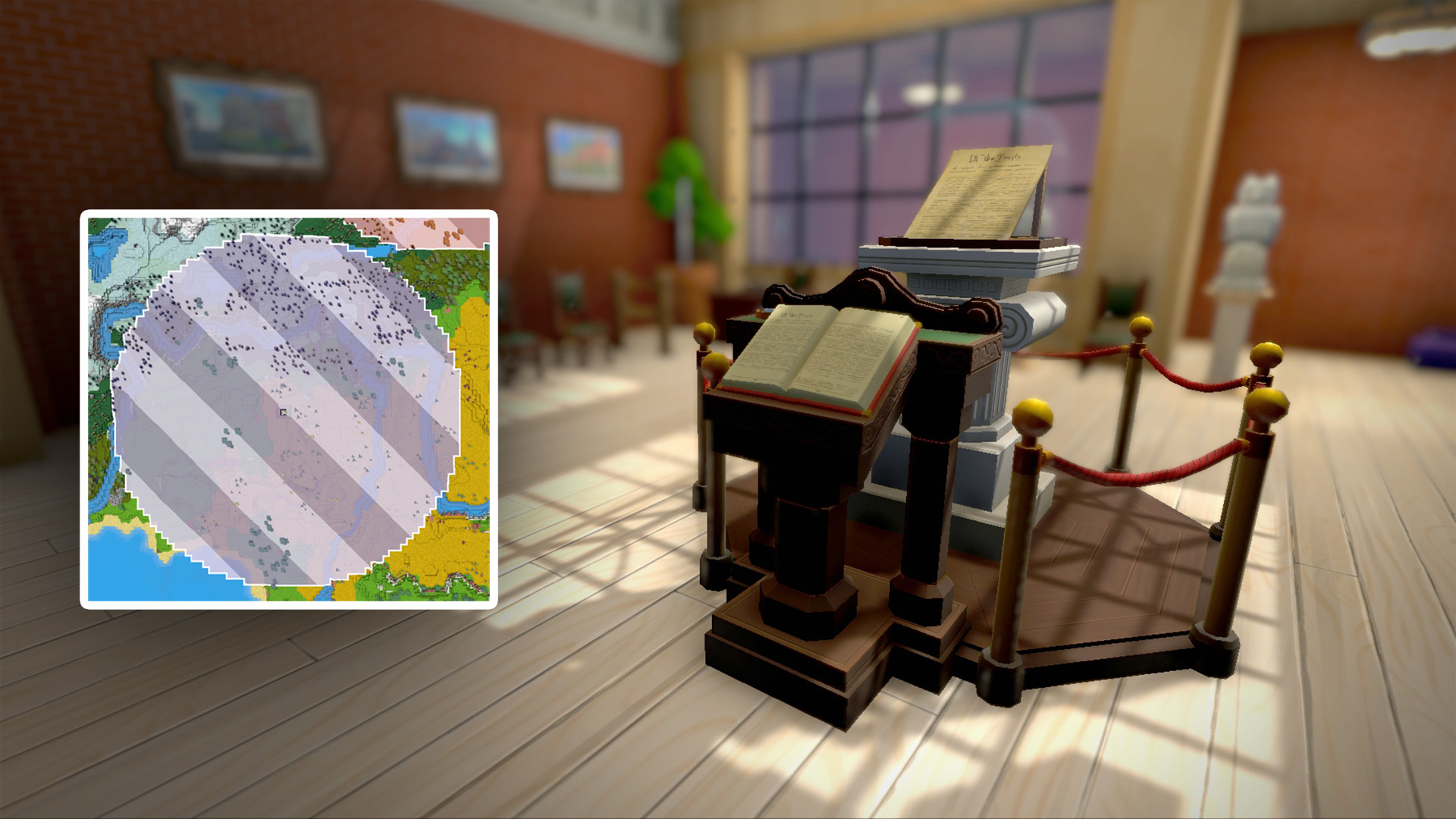 A Country can be formed when member Towns bond together.
The process of forming a Country is similar to founding a Town, with the difference that instead of requiring a base number of Citizens to start, they require a base number of Towns. This means that in order to form a Country, you must get at least 2
Towns
to agree and ratify a Constitution.You additionally must have a minimum amount of Culture to form a Country (see next blog). Getting Citizens agree enough to start a Town is enough of a diplomatic challenge, but getting multiple
Towns
to agree to form a Country is a huge achievement.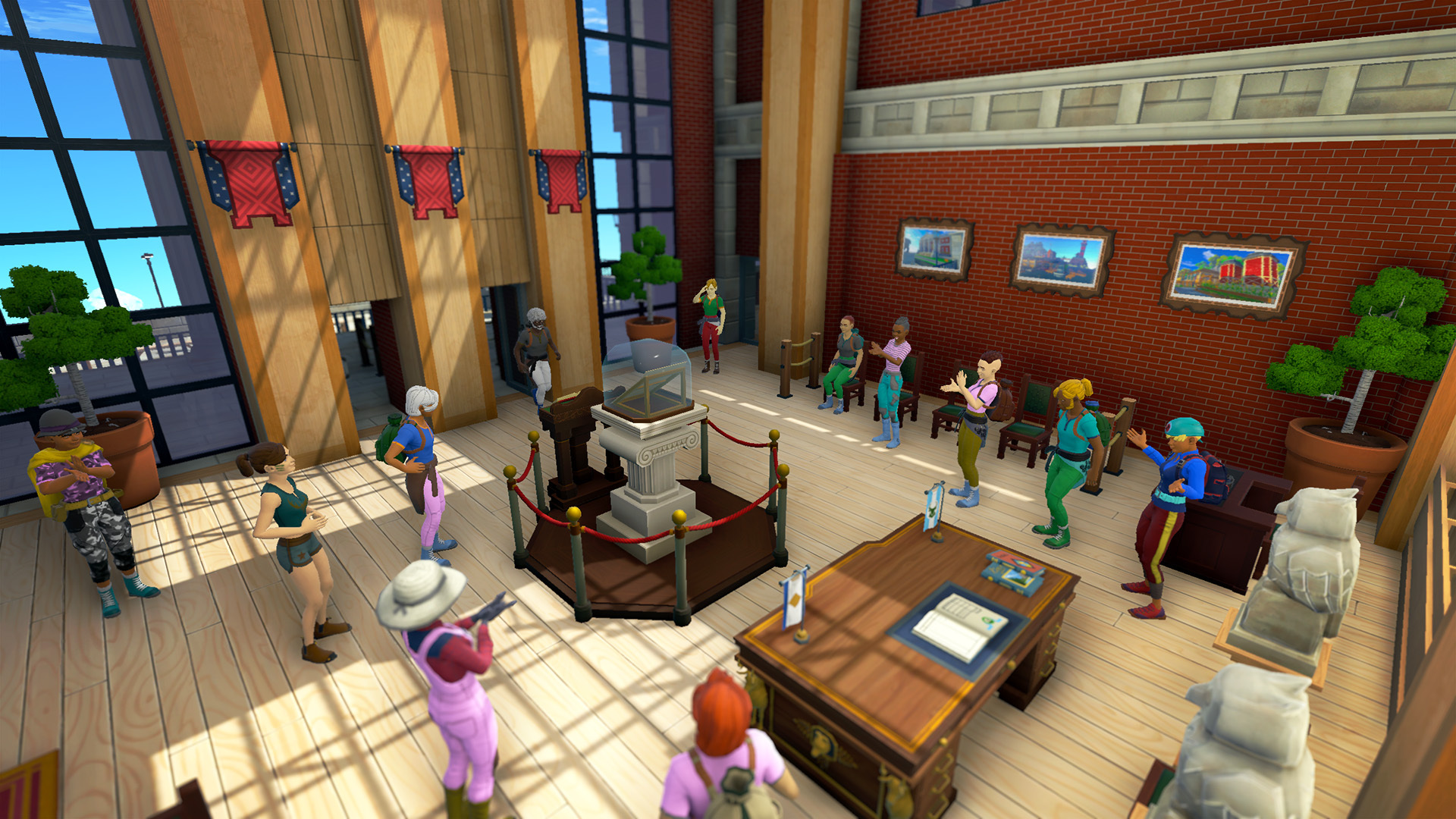 Multiple Towns can ratify a Constitution together to form a Country.
The country has a separate government, which is not part of the member Town's governments; rather, it lies
atop
those town governments. Both governments will continue to exist, with their own influence radii, and their laws and taxes only impacting their influenced land. This means that within a Country's influence, you may have many Towns with different laws, and a set of federal laws/taxes that apply throughout.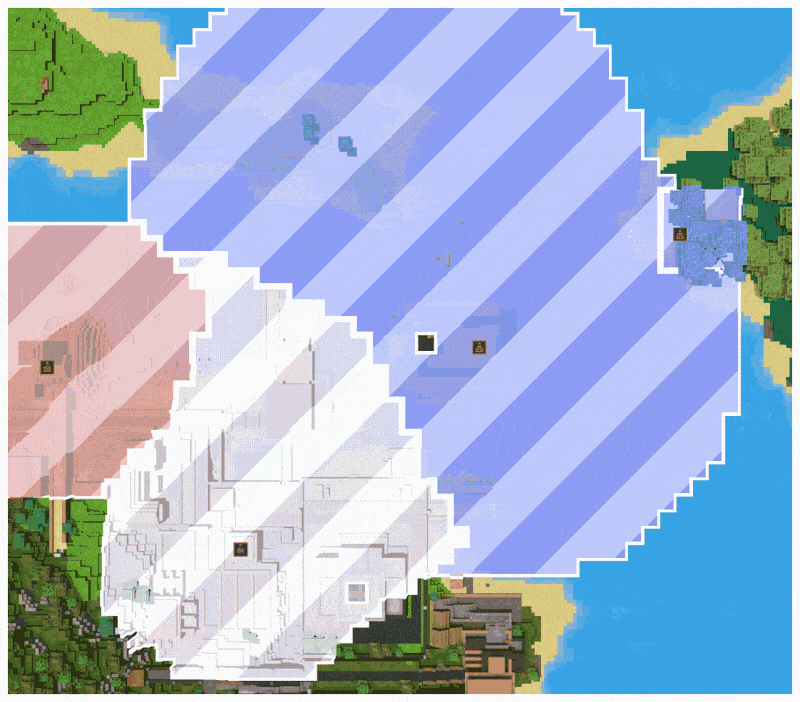 The influence of a Country overlaps with the influence of its member Towns, with both Country and Town laws/taxes applying together.
Federations
The final tier of settlements is a
Federation
, which is akin to a United-Nations-like collection of countries. A Federation must have a minimum of 2 member countries ratify its constitution, and if getting several Towns full of Citizens to agree to form a Country is a huge achievement, getting several
Countries
, full of Towns full of Citizens to agree requires some superhuman diplomacy.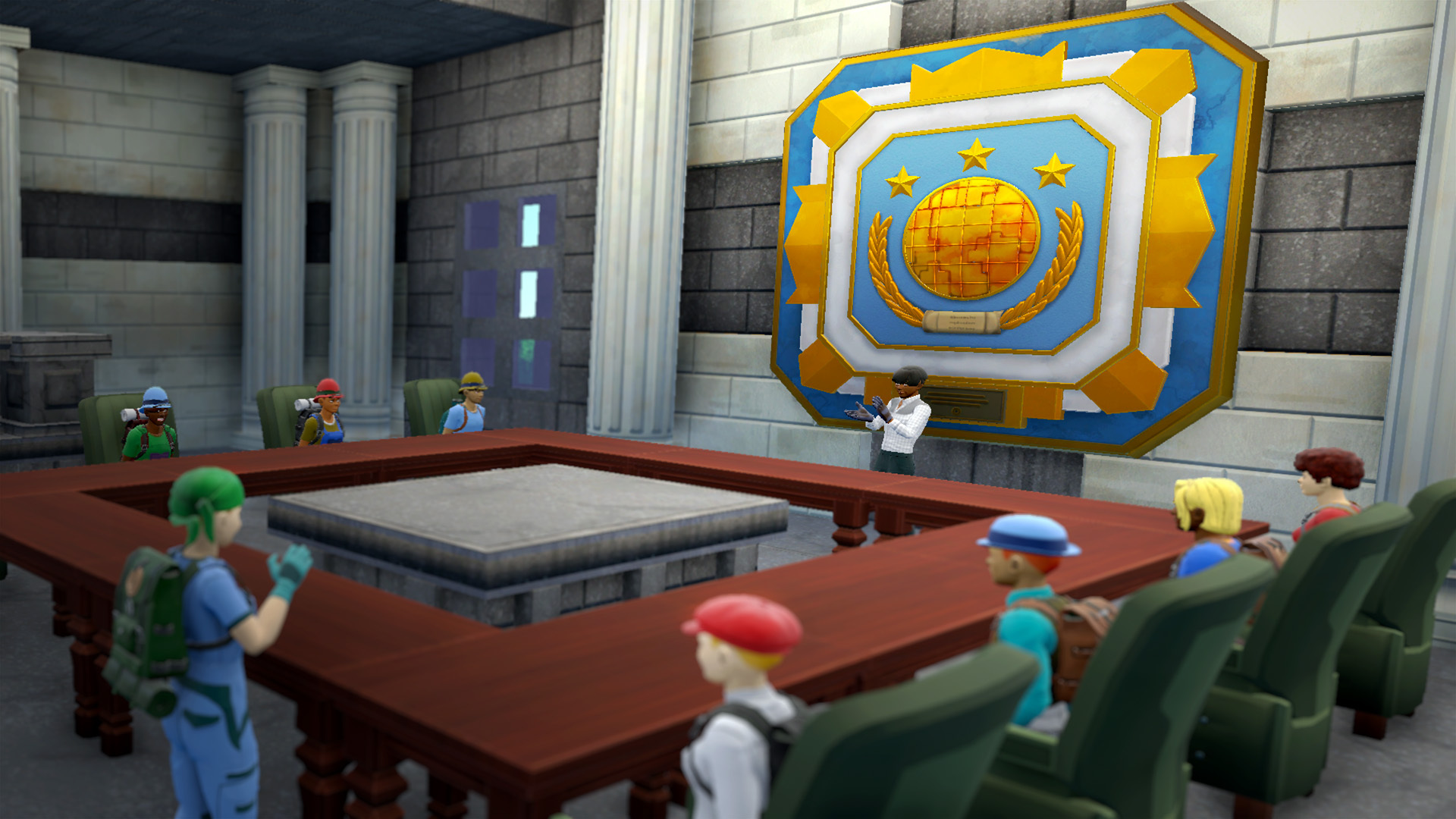 A Federation is a collection of Countries that has agreed on a constitution binding them.
Once formed, the influence of a Federation can become large enough to cover the entire globe. At this advanced stage of a world, the ability to enforce laws globally may be critical to survival, preventing rogue Towns/countries from polluting and destroying the common resources shared among the many societies of the planet.
However, for those settlements that just
won't
listen to reason, there is a way to enforce agreement once diplomacy fails.
Annexation
A higher-tier settlement can
annex
a lower-tier settlement, meaning force it to become a member Citizen or settlement. Homesteads can also be annexed, forcing a Citizen to begin abiding by the rules of the settlement who may have been flouting them before.
Annexation does not come cheap, however. To do so a settlement must have a base level of Culture, plus more Culture than the target, more citizens, and must overlap the influence of the target by a significant amount. Additionally, a cost of goods must be paid to perform the annexation, with half of these goods going to the annexed settlement, and the other half being destroyed. In this way, annexation is always going to be more costly than arriving at a diplomatic solution, but sometimes necessary when diplomacy fails.
Rogue settlements can be forced to cooperate through the process of Annexation.
Federations can also annex fellow Federations, meaning there is no top of the pyramid where you're totally safe from annexation. And abandoned homestead or towns are very easy to annex, making it easier to collect and reapply resources from Citizens that haven't been playing.
As a defense against annexation, settlements can increase their culture, making it harder for them to be annexed. A future blog will explain how culture works in detail, but the short of it is that Citizen creativity has a place in civilization now.
Coming 12-12!
Super excited to get this update out to everyone and see all the dynamics play out with the other new features of 10. For example, boats can make the value of an isolated island town high as it becomes a trading hub, but perhaps applies a harsh tax, triggering annexation pressure from neighbors looking to drop taxes.
Also exciting is that this update will bring government features to a much wider set of Citizens: now you can start a Town with just three people, making each Citizen potentially a major part in the decision making process of the Town, drawing them into global affairs among Countries and Federations as the world grows.
More updates coming soon. Thanks all and can't wait to share it with you.
-John K, Strange Loop CEO
Click here for the source of this article
RSS Feed