[EU] SlappedBy - Friendly Community - Custom Mods - Dedicated
About
Address
213.80.107.140:3000
Hostname
[EU] SlappedBy - Friendly Community - Custom Mod
Status
Checked 4 minutes ago
Players
1
Location
Sweden
Version
Beta 0.8.1.4
Registered by
Ekke
Registered since
February 16th, 2018 08:07 AM EST
Last update
March 11th, 2019 01:19 PM EST
Tag(s)
Dedicated Modded No Whitelist
Share This Server
Discord Server
Statistics
Uptime
Vote(s)
79
Rank
4
Score
126
Favorited
2
Discussion(s)
0
Share This Server
Description
SlappedBy is a dedicated 24/7 server with a very active and friendly community. One of the most longrunning servers around, we've hosted this server for over a year and we will continue on doing so. Active admins.
MODKIT
We have our own modkit that is no public yet. The idea behind the modkit is to make the game more of a challenge, force collaborations, keep early-game specialties relevant in late-game, and at the same time add a bit of realism to it. The key is to work together or else you won't succeed in shooting down the meteor in time.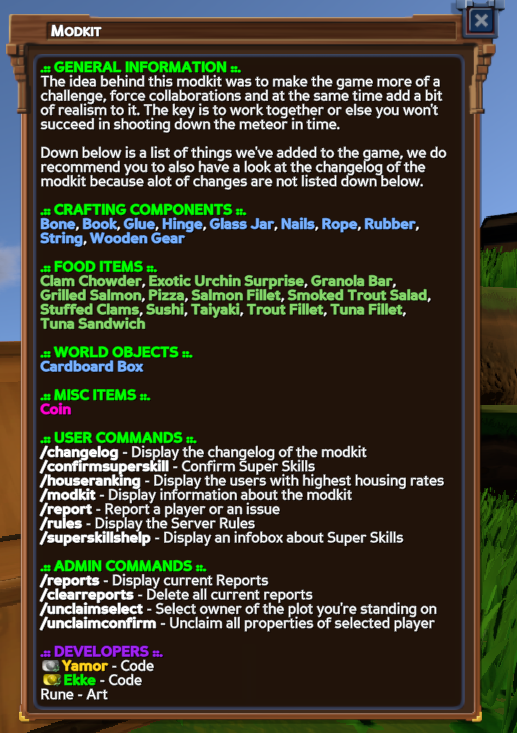 Feel free to join our ever growing discord community where we discuss everything related to the server.
Join our discord for info.